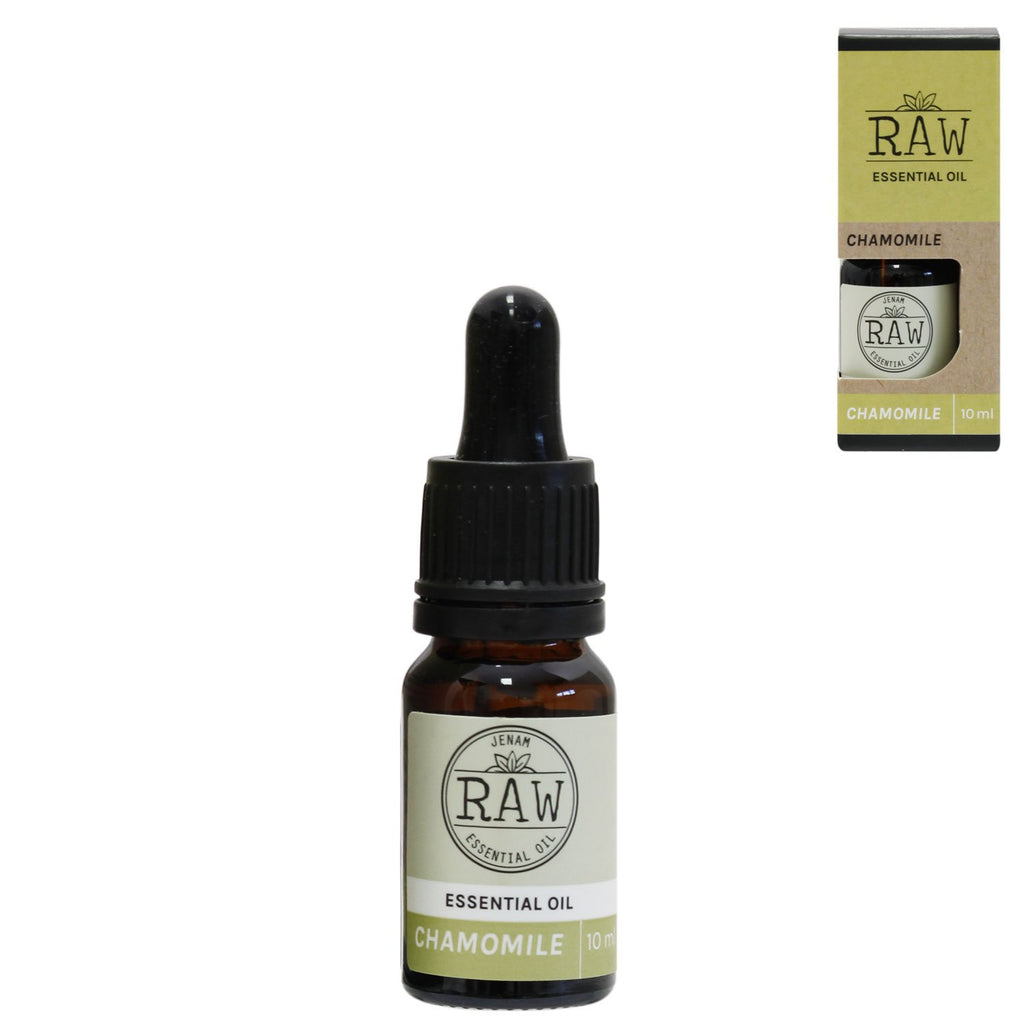 Chamomile Essential Oil Blend - 10 ml
Essential oils have been used for many years, with the aim of improving a person's health or mood. Essential oils are believed to have antiviral, antifungal, insecticidal, and antioxidant properties. Aromatherapy applications include massage, topical applications, and inhalation.
"Essential oils to boost your mood, they can help make a positive impact on your health and well-being."
Product Description
Size: 10ml

Essential oil:  Chamomile

Grape seed oil (blend)
The main benefits of Chamomile Oil are its ability to calm nerves, fighting anxiety and depression. Its calming compounds serve as an emotional trigger to help reduce anxiety, boost mood and eliminate stress. It has been used over the years as a natural remedy to help treat insomnia thanks to its soothing and calming benefits.
Chamomile Oil - active elements work to repair the skin and minimize the appearance of scars, age spots and blemishes. Extremely healing, Chamomile Oil leaves your skin more even and clear.
Chamomile Oil has potent antiseptic and antibiotic properties that prevent infection. Not only does Chamomile Oil defend the body, it can also inhibit and clear up any harmful bacteria that is already present.
Thanks to its active composition containing elements such as Anodyne, Chamomile Essential Oil aids and improves the digestive function.
---
Share this Product
---
More from this collection